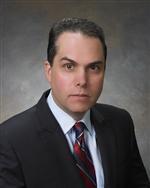 Evan Gewirtz
Evan Gewirtz is trial counsel to McBreen & Kopko. Mr. Gewirtz specializes in trials involving personal injury, product liability, lead poisoning, construction accidents and medical malpractice. Furthermore, Mr. Gewirtz has tried in excess of 350 cases in New York State and Federal Courts and has tried cases on behalf of approximately 50 other Plaintiff's personal injury law firms and their clients.
Additionally, Mr. Gewirtz is an instructor for the National Institute for Trial Advocacy course offered to attorneys and students at Hofstra University School of Law.
Mr. Gewirtz earned his J.D. from Hofstra Law School. Mr. Gewirtz is licensed to practice law in New York and the Eastern and Southern District Courts of New York.
Prety Chumber
Prety Chumber is a Litigation Associate to The Gewirtz Law Firm, LLP. Ms. Chumber handles personal injury claims involving motor-vehicle accidents and premises liability.
Ms. Chumber earned her B.A. cum laude from John Jay College of Criminal Justice and J.D. from Western New England Law School where she was a member of the Debate Team. She is licensed to practice in New York and is a member of the Queens County Bar Association. Ms. Chumber is a member of Shri Guru Ravidas Sabha of New York , a non-profit organization that provides educational funds to the less fortunate in Punjab , India.