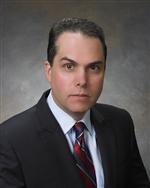 Evan Gewirtz
Evan Gewirtz is trial counsel to McBreen & Kopko. Mr. Gewirtz specializes in trials involving personal injury, product liability, lead poisoning, construction accidents and medical malpractice. Furthermore, Mr. Gewirtz has tried in excess of 300 cases in New York State and Federal Courts.
Additionally, Mr. Gewirtz is an instructor for the National Institute for Trial Advocacy course offered to attorneys and students at Hofstra University School of Law.
Mr. Gewirtz earned his BA from Oneonta State College of NY, cum laude, and J.D. from Hofstra Law School. Mr. Gewirtz is licensed to practice law in New York and the Eastern and Southern District Courts of New York and is a member of the American Trial Lawyers Association and the New York State Trial Lawyers Association.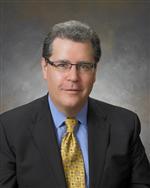 Richard A. Auerbach
Richard A. Auerbach is the Managing Partner of McBreen & Kopko's New York offices and heads the commercial litigation practice. He has been practicing in New York since 1981.
Mr. Auerbach represents domestic and international clients on a broad range of individual and corporate disputes involving virtually every area of personal and business endeavor, from complex commercial disputes to personal injury claims. He practices before the local, state and federal trial and appellate courts in New York, as well as domestic and international arbitral tribunals. Mr. Auerbach's other areas of practice include commercial and residential real estate transactions and family and estate matters.
Mr. Auerbach earned his B.A. cum laude from Queens College and J.D. from De Paul University Law School. He is licensed to practice in New York and the Southern and Eastern Districts and is a member of the Nassau County Bar Association. Mr. Auerbach is also active in several charities, including Joining Everyone to Share (JETS), where he serves as an officer and member of the board.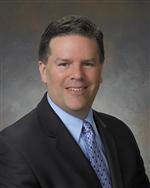 Michael Feiner
Michael Feiner is the Senior Litigation Associate of McBreen & Kopko's New York Office. Throughout his legal career, Mr. Feiner has developed and represented a diverse clientele throughout the boroughs of New York City, Nassau County, Suffolk County and Westchester County in the areas of negligence/personal injury law, premise and auto liability defense on behalf of individuals and insurance companies, commercial and civil litigation, and real estate transactions (representing either the seller, buyer, or bank).
Mr. Feiner earned his Bachelor of Arts in Criminal Justice from The State University of New York at Albany, and his Juris Doctorate from Touro College's Jacob D. Fuchsberg Law Center. Early in his career, Mr. Feiner was associated with two top New York City personal injury law firms. Taking the skills he learned as an associate, he formed, and owned, his own successful New York City law firm before merging his practice with McBreen & Kopko.
Mr. Feiner is licensed to practice law in the State of New York and in the Federal Courts of the Eastern and Southern Districts of New York. He is a member of the New York State Bar Association, various business and networking groups in the Long Island area, and is a board member of Shoes For All, a non-profit organization that donates shoes to the less fortunate.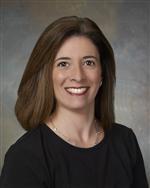 Sharon Portnof Russ
Sharon Portnof Russ is a Partner at the Long Island Office of McBreen & Kopko. Her practice focuses on insurance defense civil litigation in New York. Ms. Russ specializes in insurance defense actions which involve premises liability, construction accidents, motor vehicle accidents, and liquor liability. She also has experience in medical, dental, and legal malpractice, as well as insurance coverage analysis. Ms. Russ has successfully tried several jury and bench cases to verdict in New York and has participated in numerous mediations and arbitrations. She successfully argued an appeal to the Appellate Division, First Department on behalf of property owners.
Ms. Russ earned a Bachelor of Arts degree from Brandeis University in 1992, cum laude, and her Juris Doctorate from Boston University School of Law in 1995. She is licensed to practice law in the states of New York and Massachusetts. Ms. Russ is a strong supporter of Sunrise Day Camp (a non-profit camp for children with Cancer and their siblings) and Cohen Children's Medical Center of NY.